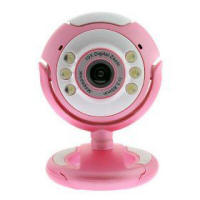 Cam Sessions with Goddess Madeline - Live from Sissyville Salon in Chicago, IL
live cam sessionS:
I offer cam sessions via Skype and Yahoo! Instant Messenger through NiteFlirt. During a cam session, I can watch you, you can watch me, or we can watch each other.
| | |
| --- | --- |
| SERVICE: | CURRENT STATUS: |
| | |
| | |
My cam sessions are unforgettable, and a real bargain at under five bucks per minute.
NiteFlirt - MasterCard, Visa, Discover, diners club, or jcb:
If you wish to call me for a cam session through NiteFlirt, at the rate of $4.99 per minute, click on the button shown below. NiteFlirt acts as the go between, connecting our call and performing the billing process, so all of your data is secure with them. I will never know your name, billing information, or phone number. NiteFlirt accepts Visa, MasterCard, Discover, Diners Club, and JCB credit and debit cards. Your card statement will reflect a charge from "NF Services."
If my NiteFlirt button says, "BUSY Send Mail," that means I am on a call with someone else. Please, wait patiently until it says, "Call Now." Refresh the page every once in a while to see when I am available. If the NiteFlirt button says, "AWAY Send Mail," that means I am not offering phone sessions at that time. You may e-mail me to ask me to turn on my phone session service. If my NiteFlirt button says, "Call Now," that means I am on and available to take your call. Simply click on the button.
Countries Served
Australia
Austria
Bahrain
Belgium
Canada
Chile
Denmark
Finland
France
Germany
Iceland
India
Ireland
Israel
Italy
Japan
Korea, Republic Of
Luxembourg
Mexico
Netherlands
Netherlands Antilles
New Zealand
Norway
Puerto Rico
Sweden
Switzerland
Taiwan, Republic Of China
United Arab Emirates
United Kingdom
United States
By Madeline Schadenfreude