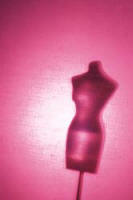 Live Sessions with Goddess Madeline - Live at Sissyville Salon in Chicago, IL
previous clients:
If you have seen me before, all you have to do is call or e-mail me with the day and time you wish to see me, and we will get together.

new clients:
If we haven't yet met, you must fill out my session booking form. All information you provide on the form comes to me via encrypted e-mail, so rest assured that your information is safe. Please, be very accurate with your details, so I will know your sizes when you arrive. My vetting process is painless, as long as you provide correct data. Discretion is both guaranteed by me and expected from you.
Session Booking Form Link - New Clients Click Here!

By Madeline Schadenfreude