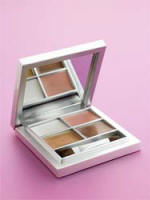 Sissyville Salon's Services - Sensual Feminization, Cross-Dressing, MTF Transformation, Forced Fem, and Sissy Training in Chicago
SERVICES:
I offer a variety of services intended to satisfy the needs of cross-dressers, feminization enthusiasts, sissy babies, sissy sluts, sissy maids, fetishists, transvestites, and anyone interested in role-play in a feminine setting. I also offer loving guidance and support for those considering or progressing through their gender transition.
My services are tailored to your needs, mild to wild, gentle to fierce. The role I play while providing these services varies greatly and depends on the specifics of your fantasy. So, it's up to you whether I am your gentle, wise Goddess guide or your brutal, crazy Goddess enforcer. Before your session begins, when it is in the planning stages, we will agree which role I will play, how kind or cruel I will be, and other facets of our scene.
Below, you will find a comprehensive list of activities that can be incorporated into your session. Keep in mind that you may pick and choose which activities we explore. If you desire something that is not listed, feel free to inquire about its availability. Chances are, I can provide it, unless it is illegal. Typically, the pre-session interview I conduct with new clients covers all the bases and gives me a very good idea about how to customize your session to ensure your absolute satisfaction.
Forced feminization
Sissy maid training
Feminine deportment schooling
Transformation guidance
Extensive role-play scenarios
Enforced chastity
Panty slave training
Gossipy girlfriends
Partial to complete makeovers
Souvenir photos
Cuckold fantasy
Humiliator gag
Release denial
OTK spankings
Sissy etiquette coaching
Coerced schoolgirl fantasy
Bullied hooker fantasy
Ravaged bride fantasy
Intimidated rubberdoll fantasy
Pantywaist bondage
Wanker punishment
Sissy voice development
Water sports
Depilation (shaving, waxing, tweezing)
Sissy babysitting
Fetish exploration
Simple to complex situations
Gender-bending education
Spiritual conflict counseling
Head to toe transformation
Petticoat punishment
Shopping excursions
Outings to nightclubs & parties
Feminine image creation
Souvenir video
Forced cross-dressing
Domestic discipline
Spanked sissy
Harassed secretary fantasy
Blackmailed boss fantasy
Violated cheerleader fantasy
Troubled teen fantasy
Tormented momma's boy fantasy
Lace & ruffles discipline
Small penis humiliation
Public humiliation
Pinafore eroticism
Corset training
By Madeline Schadenfreude