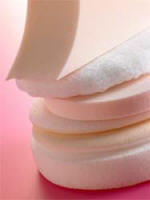 Sissyville Salon - A Crossdressing, Sissification, and Feminization Studio in Chicago
Click the play button to hear a description of Sissyville Salon.
CONCEPT:
Imagine a safe, warm, and inviting haven where you can act out your wildest feminization fantasies and sissy wishes, and satisfy your deepest fetish desires, with a woman who gets it.
If your kink involves gender-bending, Sissyville Salon in Chicago is the answer to your dreams. Take comfort knowing there is a place that embraces your cross-dressing proclivities, helps you express your feelings, and allows you to realize your most fantastic imaginings. Such a place is a godsend for anyone who gave up hope of ever finding an understanding woman who shares a penchant for role-play and fetishes of this kind.
Discovering a location that is ideally suited to the play that nurtures your tendencies is truly wonderful. Picture an extremely well-equipped play-space where your nervousness dissipates as Goddess' warm welcome assures you that your inclinations will be understood and explored.
Most importantly, I know the difference between feminization and sissification. They are two very different animals. Some of my visitors like to explore one or the other, while others enjoy exploring both.
LOCATION:
Sissyville Salon is located in an upscale, exemplary neighborhood in a near west suburb of Chicago, off several major roadways. It is a very private and discreet setting with ample free driveway parking. It is conveniently located about fifteen minutes from O'Hare International Airport (ORD) and about thirty-five minutes from Chicago Midway Airport (MDW). It is about thirty minutes from Chicago's downtown financial district (The Loop). The dungeon is easily accessible via the Metra, if you prefer to ride the train. CTA and Pace bus stops are also in the vicinity. Taxi and rideshare service to and from the site is available, as well.
DESCRIPTION:

You will marvel at my attention to detail in every aspect of Sissyville Salon. You will be in awe of the wonderful possibilities such a place affords your fetish and role-play explorations.
To sissify and transform you
Sexy lingerie and hosiery from women's size XS to 8X

Exciting shoes and boots from women's size 8 to 18

Alluring outfits and costumes (nurse, sissy maid, French maid, housekeeper, bride, cheerleader, schoolgirl, rubber doll, etc.) from women's size XS to 8X

Stunning human hair and synthetic wigs in every color, length, and style you can imagine
Jewelry boxes crammed with tons of accessories, including clip-on and pierced earrings, stretch bracelets, large size rings, and long necklaces

Fun things like feather boas, gloves, hats, handbags, sexy masks, and fur coats

Glamorous false eyelashes, press-on nails, nail polish, temporary tattoos, and tons of makeup

Feminine falsies (boobies), hip and butt pads, gaffs, pussy panties, and V-strings

Lovely fragrances, lotions, creams, shaving supplies, waxing kits
Oodles of Rumba panties, petticoats, crinolines, maid uniforms, frilly frocks, buttons, ruffles, bows, lacy items, poofy to the max
To train you
Humiliator gag with all attachments for sissy maids

Bondage sets (collar, cuffs, etc.) in pink, white, and purple

Chastity devices galore for my little cucks

Spreader bars and various bondage devices (cock pillory, Irish 8 handcuffs, and too much more to list)

Corporal punishment implements from mild to severe, for all levels

Bondage furniture (spanking bench with locking stocks, leather sling suspended in metal frame, bondage saw horse, mechanical spanking bench, pillory, CBT chair, St Andrew's cross, FTT chairs, wooden cage, metal cages, bondage table, and much more)

Mirrors everywhere

Stripper pole

Latex, hoods, leather, and anything else you can imagine

TV/VCR/DVD combo with a vast library of feminization videos

Loads of magazines, like Gorgeous, Transformation, and Lady Like

Ice, clothespins, feathers, and fur to tickle

Easy access to the other theme rooms in the facility, if you wish to combine fantasies (e.g. sissy baby nursery, gyno medical clinic)
By Madeline Schadenfreude