Chicago Feminization Email Sessions
INTRODUCTION: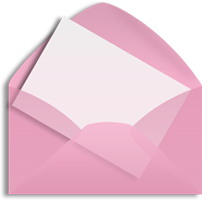 I offer e-mail sessions that cover a wide variety of topics, including feminization, chastity training, sissification, crossdressing, fetish exploration, behavior modification, slave training, life coaching, positive affirmation, self-hypnosis instruction, and a host of other subjects.
E-MAIL SESSIONS:
My e-mails are well-written, creative, thorough, topical, informative, and, best of all, exciting.
To inquire about e-mail sessions send an introductory e-mail to me explaining that you wish to start e-mail training.

I will reply with my private phone number, so we can negotiate the rate for your email lessons and decide on an appropriate training program for you.
Rates:
Email sessions begin upon receipt of your payment.
Rates for Chicago Feminization email sessions depend greatly upon level of engagement and frequency.
In general, you can expect rates somewhat like the following.
$25...1 email exchange*
$100...5 email exchanges*
$150...10 email exchanges*
$300...30 email exchanges*
*An email exchange is defined as 1 email from you answered by 1 email from me.