Chicago Feminization Live Sessions
INTRODUCTION: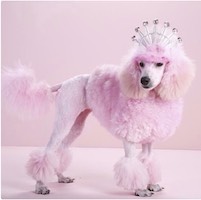 A live session is one that takes place at Sissyville. You visit to see me in person.
To schedule a live session, please follow the instructions given below.
You must request a live session at least 24 hours before you wish to arrive.
The session booking form contains a comments field. This entry box is ideal for listing specific requests, such as wearing a particular costume, going on an outing, incorporating bondage, getting an old-fashioned OTK spanking, being erotically humiliated, et cetera.
NEW CLIENTS:
If we have yet to meet, you must fill out my session booking form.
Before you press the session booking form submit button, proofread your entries to ensure accuracy. My vetting process is painless, as long as you provide correct information.
I go to great lengths to ensure your privacy and the safety of your personal information. The booking form is located on a secure, encrypted site. All information you provide on my session booking form comes to me via encrypted email. Therefore, it cannot be hacked. Your information is perfectly safe. Once I am done processing your form, I permanently delete it from my secure gmail account.
Discretion is both guaranteed by me and expected from you.
REPEAT CLIENTS:
If you have seen me before, you may text me to schedule another session. If you lost my number, email me for a reminder.

SAFETY, SECURITY, AND PRIVACY:
I have taken extra measures to ensure your personal information is safe and your privacy is protected from start to finish. My website is secure. I did not need to pay for security, since I do not conduct financial transactions or data gathering on my site. However, I want to protect you from anyone being able to see what you are looking at, when you visit my site.
If you scroll to the bottom of any of my website pages, you will notice a badge below my copyright notice that says, "SECURED BY SECTIGO." The Sectigo web security platform guards my website from prying eyes via strong 256-bit encryption and a 2048-bit RSA signature key. Encryption scrambles your data into code, so no one can access it without authorization. Going this extra mile means your data is shrouded from surveillance and snooping during transfer. In layman's terms, no one can see your secrets, while you peruse my site.
When you visit my website, your browser uses HTTPS (hypertext transport protocol secure). The secure part is the use of Transport Layer Security (TLS) protocol. TLS is the standard security technology for validating and establishing an encrypted link between a web hosting server and a browser. The web server is where my website "lives." The browser (e.g. Safari, Firefox, Opera, Chrome, Edge, etc.) is your device's interface that displays my site and allows you to navigate it. Before your browser displays my site, it decides whether to trust it. This is accomplished by your browser examining the digital certificates associated with my website. The browser only displays my site on your device screen, after it establishes a chain of trust. Sectigo is a certificate authority. It tells your browser it can trust my site. It activates a secure indicator message in your browser's address bar. You may have noticed a lock icon or the word "secure" in your browser's address bar and wondered what it meant. Now you know it means the site is safe. Knowledge is power.