Chicago Feminization Photo Gallery
INTRODUCTION:
On this page hover your cursor over the thumbnail image to read a description of the photo, then click on the thumbnail image to enlarge the photo to full size in a new browser window.
THE SUBJECTS:
These photos are male friends of mine who enjoy dressing en femme. Some of them also like bondage, spanking, role play, humiliation, outings, and other kinks. Keep in mind that your session will reflect your needs and desires. At my feminization studio you help build your own custom session. You tell me your needs and desires, then I create a perfect bespoke experience for you based on that information.
MIDWEST'S FINEST FEMINIZATION STUDIO:
I carefully curated the best collection of crossdressing, feminizing, and sissifying items money can buy. Then, I created the foremost gender play studio in the Midwest and the entire United States. I spent two decades and well over $100,000 building a facility that meets every need. I challenge anyone to even come close to the complexity, detail, and sheer wonder of my space. I have everything. Sissyville is my magnum opus.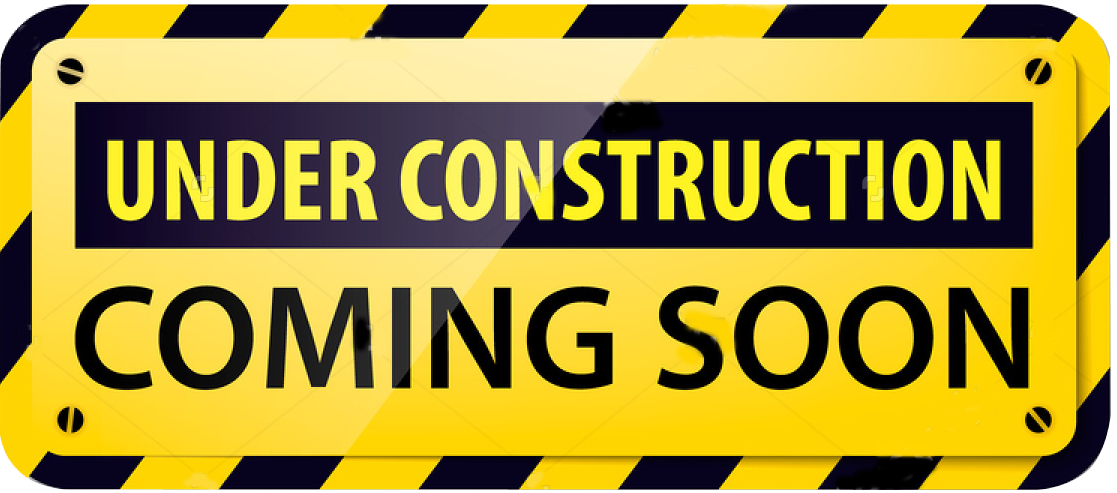 Sissyville Transformation Room
Displayed in Sissyville are more than 100 unique wigs, including front lace, full lace, human hair, monofilament, short, long, and mid-length. Every color of hair is available from blonde to red to rainbow. I will choose the perfect wig for you, then apply it using a few tricks I have up my sleeve. The makeup director's chair is where I perform my magic, taking men from drab to fab. Sissyville has an airbrush system and disposable makeup applicators, so there is never a chance of contamination. Everything is done under the strictest aseptic protocols. There are hundreds of shades of lipstick, lipliner, lip balm, and lip gloss. I will give you the perfect pout. You will look fantastic batting the long false eyelashes I apply. Numerous eyeshadow palettes, countless eyeliners, and innumerable mascaras will make your peepers look very feminine. I have dozens of shades of foundation and concealer to cover facial hair and even out your complexion. I will complete your look by using contour, blush, and highlighter to sculpt your face from masculine to feminine. A bit of powder, then a spritz of setting spray, and your look is complete. Drag queens taught me every facial feminization makeup trick I know. You will look stunning.
Now that your hair and makeup is done, it is time to sculpt your body into an hourglass with a gaff tucking panty or V-panty, butt and hip padded undies, a see-thru pocket bra to show off your luscious new nipples, breast forms or a breastplate, and a waist cincher or corset.
Once your ladylike figure is achieved, I will pick appropriate shoes or boots for you to wear. Sissyville has hundreds of pairs of footwear in ladies size 7 to 18. Everything in Sissyville is sized to accommodate any physique, from xx-small to 8x. Sissyville has breast forms and breastplates from a modest A cup to comically huge.
My arsenal for hair removal, should it be a request, includes surgical clippers with disposable blades, disposable ladies razors, ladies shaving lotion, tweezers, wax, and depilatory cream.
At this point, I shall choose your attire. There are over 100 pairs of brand new panties in every color, style, and fabric imaginable. You get to keep any used during your session. Take them home and enjoy them, if you want. Will I pick layers of petticoats, ruffle butt white tights, and a pink satin sissy maid dress? Perhaps, I'll choose a trashy leather mini skirt, fishnet stockings, and a cheap-looking tube top. How about a role play outfit, such as bride, cheerleader, schoolgirl, Goth girl, or secretary? Maybe, you will wear a pretty sundress or formal evening gown. A classic choice is a tight black pencil skirt, white silk blouse, and black seamed stockings. After you are dressed, it is time for accessories. Sissyville's jewelry organizers contain rings up to size 14, as well as adjustable models. Add to that countless stretch bracelets, necklaces, clip-on earrings, pierced earrings, tiaras, belts, handbags, outerwear, scarves, and the list goes on. The choice is really yours, because before your visit, when we negotiate your session, your role, limits, preferences, must-haves, allergies, health, and so forth will be discussed and taken into consideration.
You might choose to be a sissy baby, sissy slut, sissy maid, hapless kidnap victim who is forced feminized and distraught after being forced into prostitution, mindless bimbo fembot programmed to service both males and females, beta male coerced into life as a cuckold wimp, hypnotized subject, panty thief, prey to a femme fatale, loser employee forced to crossdress to amuse his boss or else lose his job, and the list goes on, limited only by our imaginations. Quite possibly, you are simply a crossdresser seeking advice or a makeover. You might be naughty and need domestic discipline. There is a chance you are kinky and wish to segue into a dungeon or medfet scene. Another option is a public outing to a drag show, restaurant, nightclub, bar, movie, or other venue. The possibilities are endless.
Ladies Room
The ladies room is directly off Sissyville. You are invited to shower before your session, after, or both. The ladies room is immaculately clean. It is stocked with high-end body wash, soap, shampoo, conditioner, mouthwash, makeup remover, and spray deodorant. Fresh, clean towels are provided.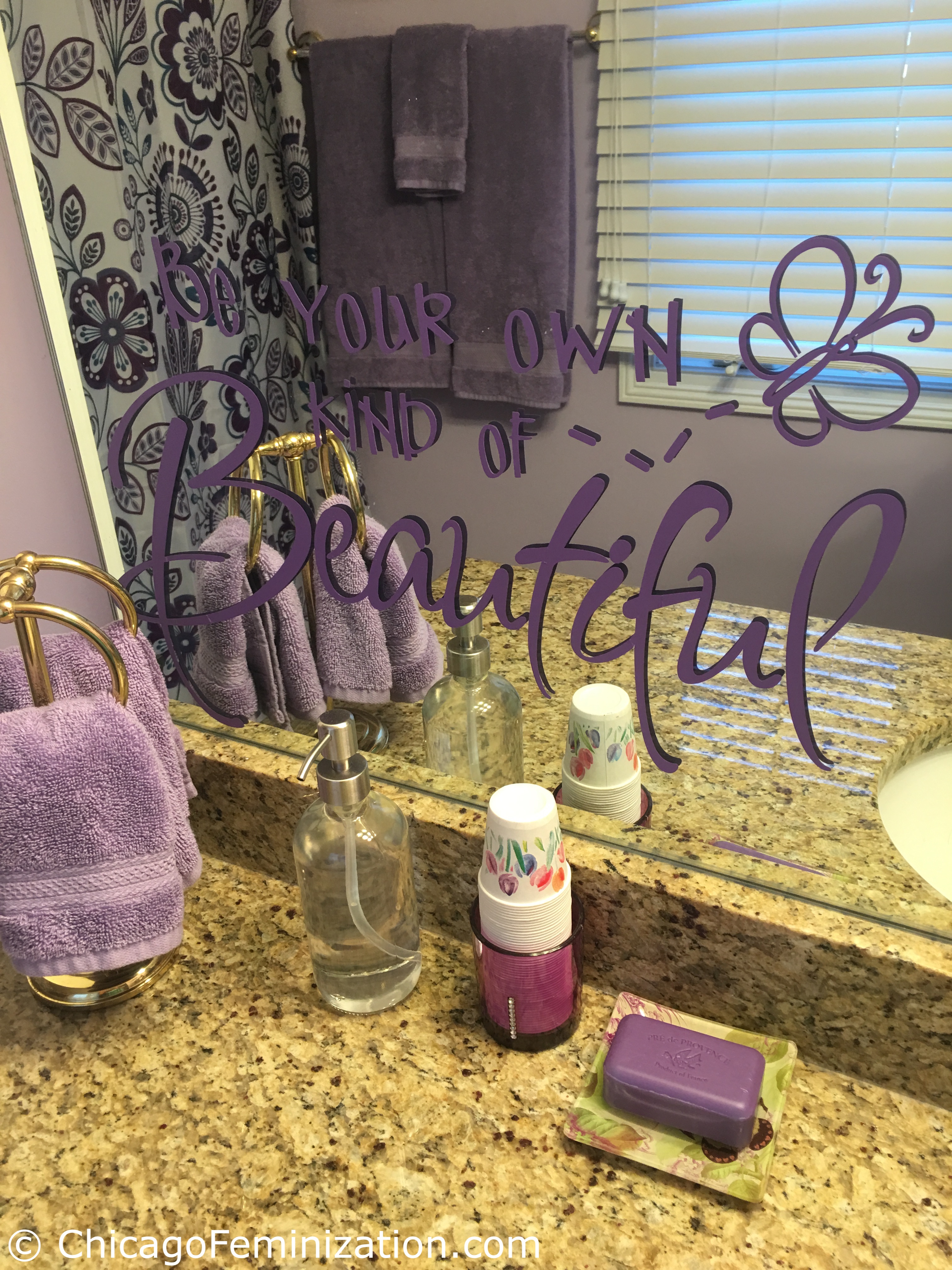 Sissy Baby Nursery
Quite simply, I have the finest sissy baby nursery in the world. In fact, I don't think another exists. All the ABDL nurseries I have seen are either dedicated to adult baby boys or they blend adult baby boys and sissy babies in the same space. That is not good enough. You deserve the best. Having to look at a toy truck, while you are trying to get into sissy baby headspace is disconcerting. Lots of little girls play with trucks, but sissy babies are ultra-feminine. They need a puffy pink bubble that cannot be penetrated by masculine thoughts.
Nursery Bathroom
The nursery bathroom is next to the sissy baby nursery. You are invited to shower before your session, after, or both. The nursery bathroom is immaculately clean. It is stocked with high-end body wash, soap, shampoo, conditioner, mouthwash, and spray deodorant. Fresh, clean towels are provided. If you stay at least 24 hours, a sissy baby toothbrush will be provided, free of charge, that you may take home with you. All sessions of at least 24 hours come with a bubble bath complete with bath toys and a character hooded towel. If you're a good girl, Mommy will give your scalp a good scrub with baby shampoo.
Gynecology Office
Kitchen
Laundry Room
I am a laundry fanatic, so a beautiful and functional laundry room is essential. Everything used during a session is washed, sanitized, dried, ironed, and neatly folded or hung. I believe it is imperative that a sissy maid be trained in proper laundry procedures, so she can capably perform her laundry duties. I find that a favorite task of many sissy maids is washing my delicates, taking care not to run my silky stockings or snag my precious panties.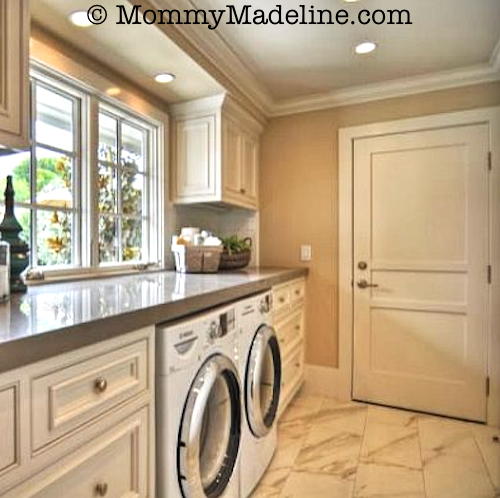 Punishment Parlor
I have a lovely, old-fashioned front parlor for those into domestic discipline, OTK spankings, corporal punishment, et cetera. There is a sturdy straight-backed wooden chair and an unparalleled collection of belts, straps, paddles, wooden spoons, carpet beaters, wooden hairbrushes, canes, switches, birch bundles, nettles, and, of course, my strict hand. If you infuriate me, your time in the parlor will be strictly for punishment. If you need a maintenance spanking, that may be more sensual.

Dungeon
Sissy Training:
Over the years, I've purchased a variety of sissy maid dresses, sissy costumes, sissy slut outfits, sissy baby attire, and sissy accouterments. I love turning naughty boys into cute sissies. Sissies have a special place in my heart. I adore training sissy maids, sissy sluts, and sissy babies. It is impossible to depict my entire collection here, but I will give it a shot.
Sissy Maid Training
Proper training and attention to detail is crucial to creating a perfect sissy maid. Imperfection is not an option. From head to toe my sissy maids are a study in perfection. They flawlessly curtsy. Their attire is impeccably arranged. There is never so much as a crease in their taffeta or a run in their stockings. All my sissy maids are trained in the art of tea service. They undergo rigorous schooling in household duties, such as cleaning, cooking, and waiting. Each sissy maid is assigned one special personal task that is particular to her and only done by another sissy maid, if she is unavailable. If within her limits, a sissy maid may be asked to do outside tasks, like picking up dry cleaning, grocery shopping, procuring drugstore items, and so on. My sissy maids receive my tutelege with regard to hair, makeup, skincare, diet, exercise, and deportment. Vocal lessons to improve a feminine lilt may be given. Learning to properly cross one's legs, make feminine gestures, walk in high heels, and carry oneself in a ladylike fashion is par for the course. Chastity is almost always on the agenda. Those things dangling betwixt a man's legs are a nasty distraction. Sissy maids are much better off caged and focused. Discipline is of the utmost importance. That is why I give my sissy maids clear boundaries, duties, and rules. I teach them the difference between discipline and punishment. Punishment is only meted out when warranted. Some sissy maids benefit from over the counter estrogen creams or herbal supplements, others from prescription hormone replacement therapy. Age is unimportant. Race is unimportant. Religion is unimportant. Height is unimportant. Weight is unimportant. Disabilities are unimportant. Attitude is everything. Any cisgender, non-conforming, or non-binary male who wishes to experience the thrill of being a sissy maid should seek my guidance.
"Your ability to read things in people, that they don't even realize, is phenomenal."
- Belinda (shown below in the Edwardian sissy maid uniform)
Sissy Slut Training
Sissy Baby Training
Submissive Sissy Training
Transvestite Crossdressing Training
Kinky Gurls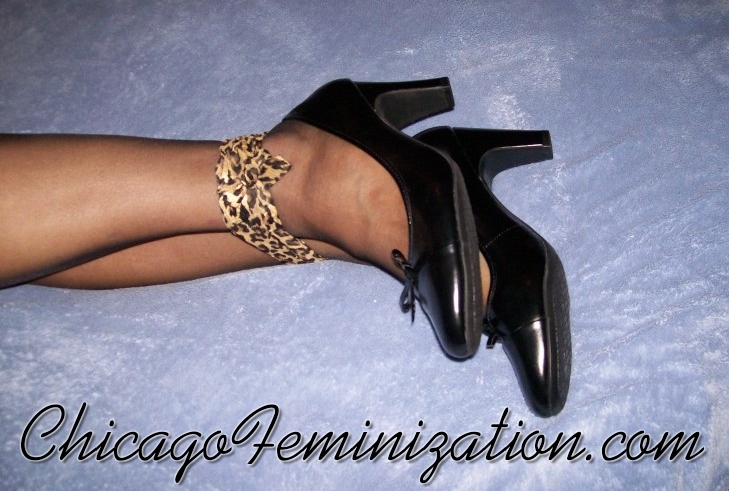 Chastity Training
Transformation Supplies
Sissy Wardrobe
Sissy Maid Wardrobe
Sissy Slut Wardrobe
Sissy Baby Wardrobe
Submissive Sissy Wardrobe
Crossdressing Wardrobe
Slutty Whore Crossdressing Wardrobe
Prim And Proper Crossdressing Wardrobe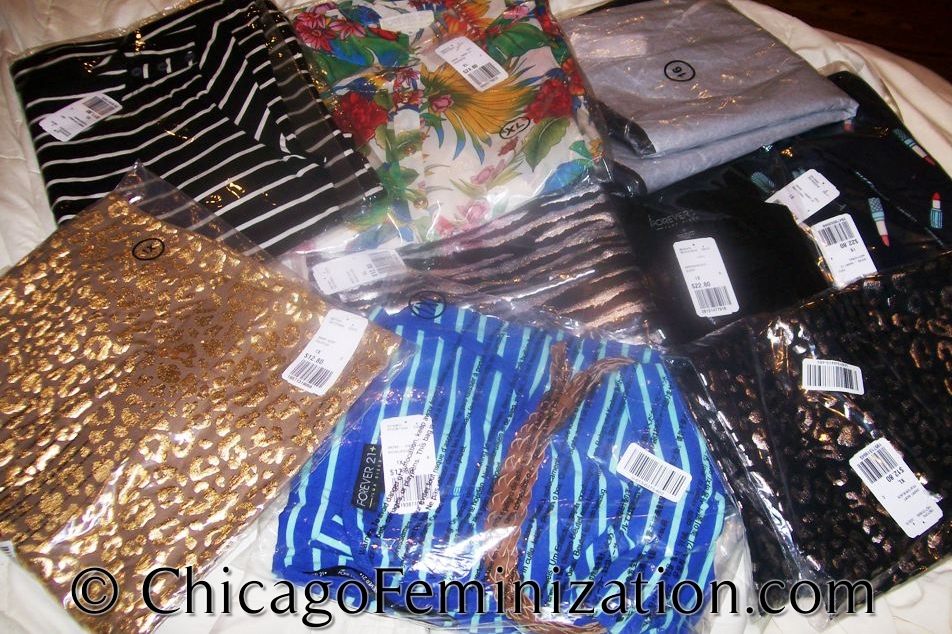 Crossdressing Shoes