Chicago Feminization Quality
INTRODUCTION: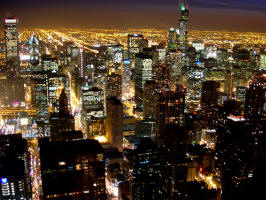 There are several public dungeons and approximately fifty independent dominatrices to choose from in Chicago, so why should you select me? You should decide to see me, because there are three striking differences between me and your other options.
THE DIFFERENCES:
Most importantly, I am truly into sissies, cross-dressers, transvestites, and transwomen. Go ahead and ask any dominatrix whether she has ever attended a convention geared toward gender issues, like Be-All in Chicago or Southern Comfort Conference in Atlanta. I am willing to bet that she is clueless about what you are even talking about. I regularly attend such functions. I am truly vested in the gender play and trans communities. I care. I am not just going through the motions. I love bringing the woman out of a man. Not only does it turn me on, but I get it!
"Any fool can know. The point is to understand."
Albert Einstein
Another major difference you will find between me and your other choices is the facility that you will visit. Mine is safe, discreet, and amazingly-equipped. No more driving around for hours looking for parking, paying to park, or wondering about the safety of your vehicle. My facility offers safe and free driveway and garage parking.
Your discretion is completely assured at my space. It is not a public dungeon, so you will not run into another client, which frequently happens at public dungeons.
Now, let us talk about equipment. I have everything, and that is not an overstatement. I have invested many tens of thousands of dollars into Sissyville.
Tired of ratty, knotted wigs that smell like the last guy who wore them?
I guarantee all of my wigs are freshly washed, before you wear them. I maintain my wigs very well.
Frightened by Halloween wigs that make you look like a clown?
My wigs are top quality. I have both synthetic and human hair wigs in a variety of styles, lengths, and colors, from matronly to playful. Ask other dommes and dungeons, if they have spent a few hundred dollars on just one wig. You deserve quality.
Afraid of what you might catch from that lipstick?
I use a lot of one-time use cosmetic samples, so no more possible viral, fungal, or bacterial infections. If I do use makeup that is utilized more than once, I spray it with cosmetic sanitizer, then it is gathered on a disposable applicator or brush, so there is no cross-contamination. There is also an airbrush system. Airbrush makeup is sanitary and great at covering scars, blemishes, and hair growth.
I only use high-end prestige brand makeup, not stuff picked up from the bargain bin at the local dollar store. That stuff is made in China and considered dangerously toxic.
Finding it tough to walk in those smelly shoes?
Most dungeons/dominas have a couple of sizes of shoes they found at a thrift store. They are ill-fitting, smelly, and lacking in variety.
The shoe selection at Sissyville is astounding. I have, literally, hundreds of pairs of shoes and boots for you. I realize that not every person can walk in 6" heels, so I offer everything from flats to sky high heels, a whole range of heel heights.
I also know that you need a wide assortment to choose from, so we can achieve the look you desire. That is why I stock a variety of styles from casual to dressy, including strappy sandals, preppy loafers, casual flats, wedges, espedrilles, fetish shoes, Mary Jane's, sissy baby shoes, pumps, open-toe designs, ballet shoes, ankle high boots, ballet boots, knee high boots, bondage shoes, and thigh high boots ranging from women's size 7 to size 18 in every conceivable material.
I buy all shoes new. Every shoe is cleaned and disinfected after it is worn, so there is no chance of contracting athlete's foot or experiencing an offensive odor emanating from your shoes.
Sick and tired of being a one look wonder?
Most dominatrices and dungeons are stuck under the misconception that everyone who visits them wants to look like a slut, so they dress them in a ratty old wig, smelly stripper shoes that don't fit, and some variation on a theme of hooker lingerie. Not me, because I get it. I know that you might not fit into that category. I can turn you into a sissy maid, cheerleader, French maid, Edwardian maid, nurse, secretary, sissy slut, sissy baby, hooker, seductress, bride, punk rock chick, Goth girl, Miss Priss, Dorothy, or daytime fish (that's gay-speak for looking like a regular everyday woman).
All costumes and clothes in Sissyville were purchased new, not from a thrift store. Every outfit is washed, after it is worn, so you won't smell the last client's BO, like you do at most dungeons. Ask a dungeon/dominatrix to show you their washer and dryer. Chances are, they don't even have them.
You will be surprised at the designer labels on the clothes in which I dress you. I feel you deserve the best, so I often spend several hundred dollars on a single outfit for Sissyville's transformation closet. Feel like a fashionista!
Feel details are being overlooked?
Most dungeons/dominatrices overlook the importance of details. I think the right accessories make all the difference. That is why I stock plenty of clip-on earrings, stretch bracelets, long necklaces, large size rings, scarves, hats, gloves, press-on nails, temporary tattoos, makeup shades, false eyelashes, hosiery, lingerie, corsets, footwear, purses, wigs, tiaras, fur coats, costumes, panties, and clothing. It is all in the details, baby!
Is the illusion just not there?
So, you go to a dungeon, and the domina dresses you up, but you just can't quite put your finger on what is missing. It is the illusion, sweetie. The illusion isn't there. You aren't feeling the fantasy. To truly bring out your feminine mystique, we need to hide your twig and berries with a gaff and build a chest and hips that Mae West would envy. This is precisely why I have invested many thousands of dollars in a wide array of hip pads, waist cinchers, pussy panties, corsets, butt pads, gaffs, chest plates, and breast forms. We can make your manhood disappear and the curvy gal in you shine! You will feel the fantasy and see that gorgeous illusion staring back at you in the mirror.
The final difference between me and other dominatrices is results. It seems most dominas are one trick ponies. They throw an old, smelly wig on you and call it a day. You wind up looking like a caricature. If that is the look you want, I can do that. If you want to look twice your age, I can do that, too. However, my forte lies in creating an age-appropriate look for you that brings out your feminine persona, whether that persona is a sissy slut, demure secretary, sissy maid, sissy baby, bride, everyday woman, or anything else you desire. You will be stunning.
Choose Sissyville, and you will feel the fantasy. You will become addicted to the finest available gender-bending in Chicagoland.