Chicago Feminization Rates
REMUNERATION: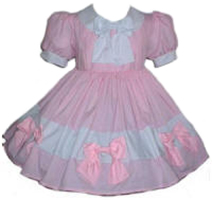 Please, do not try to negotiate my rates. I gave them careful consideration, before posting them. I feel they are fair and in line with what the current market will bear. Attempts to negotiate my rates will insult me.
$300...1 hour
$500...2 hours
$700...3 hours
$1000...8 hours
$1500...12 hours
$2000...24 hours
$2500...48 hours
$3000...72 hours
$3500...96 hours
$4000...120 hours
$4500...144 hours
$5000...168 hours
For stays longer than one week in duration, my rates are deeply discounted. I charge $2,500 per week for each week you stay after your initial week. This special half off rate only applies to the same stay.
I require a 50% non-refundable deposit to secure your appointment. If you must reschedule your session, your deposit will be applied to your rescheduled session. If you prefer to pre-pay your session, you may pay 100% of my remuneration in advance.
PAYMENT OPTIONS:
In addition to cash, I also accept the following.
NOTICE:
I am not a prostitute. I am a BDSM professional. My services are on the up and up. I do not offer sexual services of any kind, including the following.
Massage
Escorting
Jobs (unless you want to wash my car or mow my lawn)
Happy endings
Penetration
Body worship
A helping hand (unless you need to change a flat tire)
Rusty trombones
Dutch rudders
Kentucky Klondike bars
Back alley rim jobs
Donkey punches
Blumpkins
Mississippi birdbaths
Hot Richards
Handstands
Staring contests

I remain fully clothed during our session. You have no business even thinking about my vajayjay. You are so not worthy of my attention, that it isn't even funny. Did I mention that your faggot ass ain't gettin' none of my hotness? If you are that horny, I'll take you to a glory hole, so you can get your throat raped, until some dude sprays his spermatozoa down your throat. Like hell, I won't!