Chicago Feminization Services
INTRODUCTION: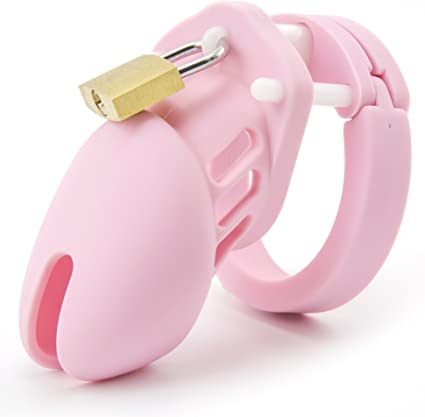 All Sissyville sessions are bespoke. That means they are custom-made for each individual client. Before your appointment, I will ask you several pertinent questions about your fantasies and expectations. After gathering your information, I brainstorm to design the perfect session for you. I try to incorporate all of your preferences, wishes, and needs with an attention to detail that is mind-boggling. Not only do I offer an astounding array of services, but I perform them in the finest gender play studio in the United States with the most impressive collection of equipment and supplies you will ever see.
SERVICES:
I offer a variety of services intended to satisfy the needs of cross-dressers, feminization enthusiasts, sissy babies, sissy sluts, sissy maids, sissies, fetishists, transvestites, and anyone else who is interested in gender play or related role play. I also offer loving guidance and support for those considering or progressing through their gender affirmation (no charge for this).
My services are tailored to your needs. Ultimately, you design your session. Whether you prefer mild, savage, or anything in between, I can accommodate you. Whether I am conducting a gentle or harsh scene, I am happy. The role I play during your session depends on the specifics of your fantasy. It is up to you whether I am a gentle and wise Goddess or a brutal and devious Demon or someone in between. In the planning stages before our session we will agree upon which role I will play, how kind or cruel I will be, and other facets of our scene.
Below, you will find a comprehensive list of activities that can be incorporated into your session. Keep in mind that you may pick and choose which activities we explore. If you desire something that is not listed, feel free to inquire about its availability. Chances are I can provide it, unless it is illegal. Typically, the pre-session interview we conduct covers all the bases and gives me a very good idea about how to customize your session in order to ensure your absolute satisfaction. I want you to have fun!
FemDom
Forced Feminization
Hypnosis
Sensual Domination
Chastity Key-holding
Erotic Humiliation
Sissy Training
Crossdressing
Sissy Baby Care
Sissy Maid Training
Petticoat Punishment
Domestic Discipline
Petticoat Punishment
Pinafore Eroticism
Predicament Bondage
Public Humiliation
Corporal Punishment
Fetish Exploration
Gyno Exam
Enemas
Light Bondage
Elaborate Role Play
Small Penis Humiliation
Chastity Play
Tease & Denial
Panty Sniffer
OTK Spankings
Shopping Excursions
Glory Hole
Complete Makeovers
Souvenir Photos
Transvestite Training
Panty Slave Training
Cuckold Fantasy
Extended Sessions
Ladies Who Lunch
Partial Makeovers
Humiliator Gag

Sissy Etiquette
Feminine Deportment
Domestic Service Training
HRT Doctor Visit
High Protocol
Naive Schoolgirl
Bullied Hooker
Ravaged Bride
Porn Addiction Rehab
Corset Training
Gooner Therapy
FemBot
Titnosis
Vulnerable Patient
Rubberdoll Fantasy
Pantywaist Bondage
Wanker Punishment
Feminine Voice Coaching
Watersports
Depilation (shaving, waxing, tweezing)
Simple to Complex Situations
Gender-bending
Spiritual Conflict Counseling
Head to Toe Transformation
MTF Transformations
Extensive Bondage
Tickle Torment
Forced Submission
Nightclub Outings
Feminine Image Creation
Souvenir Videos
Forced Cross-dressing
Harassed Secretary
Blackmailed Boss Role Play
Naughty Cheerleader
Troubled Teen
Tormented Momma's Boy
Lace & Ruffles Discipline

HARD LIMITS:
I am open to nearly everything, but I do have hard limits. The following is a list of some of the things I will not entertain.
Minors (those under 18 years old)
Wrestling
Boxing
Martial Arts
Blackmail
Financial Domination (FinDom)
Bestiality
Nudity
Sexual Congress
Fellatio
Body Worship
Forced-bi
Strap-on Penetration
Acts of Prostitution