Chicago Feminization Sissyville
INTRODUCTION: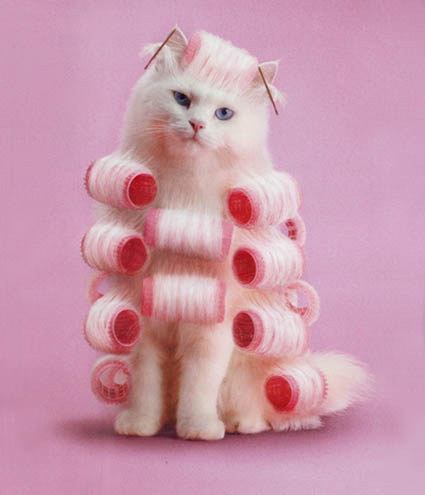 Imagine a safe and inviting haven, where you can act out your wildest forced feminization fantasies, sissy training desires, cross-dressing wishes, and deep-seated fetish inclinations with a dominant female who gets it.
Click the play button to hear a description of Sissyville.
CONCEPT:
If your kink involves gender-bending, Sissyville in Chicago is the answer to your dreams. Take comfort knowing there is a place that embraces your cross-dressing proclivities, helps you express your feelings, and allows you to realize your most fantastic imaginings. Such a place is a godsend for anyone who gave up hope of ever finding an understanding woman who shares a penchant for domination, role play, and fetishes that incorporates gender play.
Discovering a location that is ideally suited to the play that nurtures your tendencies is truly wonderful. Picture an extremely well-equipped play space where your nervousness dissipates, as Goddess' warm welcome assures you that your inclinations are understood and will be thoughtfully explored.
I know the difference between feminization and sissification. They are two very different things. Some of my visitors like to explore one, while others enjoy exploring both.
For kinksters, there is easy access to the other theme rooms in my facility. This is perfect, if you wish to combine fantasies (e.g. sissy baby nursery, gyno exam clinic, schoolgirl classroom, sissy maid domestic discipline parlor, etc).
LOCATION:
Sissyville is discretely located on the northwest side of Chicago. It is less than 15 minutes from O'Hare International Airport (ORD) and The Loop (downtown Chicago financial district), and less than 30 minutes from Midway Airport (MDW). Sissyville is easily accessible via public transportation, such as taxi, bus, train, limo, ride-sharing, et cetera.
The comfortable, upscale, and private residential location is in a very safe exemplary neighborhood. There is free driveway parking, or you are welcome to park in my garage.
Free transportation is provided for out-of-town visitors to and from the bus depot, train station, or airport, if their session is at least 24 hours in duration.
DESCRIPTION:
You will marvel at the attention to detail in every aspect of Sissyville. You will be in awe of the wonderful possibilities such a place affords your fetish and role-play explorations.
There are mirrors everywhere, because I know the importance of seeing yourself.
There is a stripper pole for naughty dancers.
There are lounge chairs and a TV/VCR/DVD combo with a huge library of feminization videos, including some vintage gems.
There is a library with many books and loads of magazines, like Gorgeous, Transformation, Lady Like, and Enslaved Sissies and Maids (I am in issue number 37).
The makeover area has a director's chair, to ensure your comfort, whilst I beautify you.
There is a gorgeous and lavish attached restroom with shower facilities. You are welcome to freshen up, when you arrive. Of course, you may clean up after our session, as well.
They say a picture is worth a thousand words. The photo gallery will give you a deeper look into my establishment. Meanwhile, here is a quick overview of gurly paradise.
The Wardrobe:
Sexy lingerie, soft silky panties, hosiery women's sizes XXS to 8X
Fun things like feather boas, gloves, hats, handbags, fur coats
Alluring outfits, dozens of locking dresses, costumes (nurse, sissy maid, French maid, housekeeper, bride, cheerleader, schoolgirl, rubber doll, etc.) women's sizes XXS to 8X
Oodles of Rumba panties, petticoats, crinolines, maid uniforms, frilly frocks, buttons, ribbons, ruffles, bows, lace, poof
Latex, leather, hoods, sexy masks
The Shoe Rack:
Exciting shoes, thrilling boots women's sizes 7 to 18
The Wig Shelves:
Stunning human hair and synthetic wigs in every color, length, and style you can imagine
The Makeover Arsenal:
Glamorous false eyelashes, press-on nails, hundreds of bottles of nail polish, temporary tattoos, tons of makeup
Lovely fragrances, lotions, creams, shaving supplies, waxing kits
Feminine falsies, chest plates, breast forms, hip and butt pads, corsets, waist cinchers, gaffs, pussy panties, V-strings, FemSkin, silicone and latex female face hoods and masks
Jewelry boxes crammed with tons of accessories, clip-on and pierced earrings, stretch bracelets, large size rings, tiaras, long necklaces
The Kinky Side
Humiliator gag with all attachments for sissy maids and houseboi bitches
Bondage sets, collars, cuffs, harnesses, straitjackets, sleep sacks in pink, white, purple
Chastity devices galore for my little cuckies, Cell Mate app controlled, HolyTrainer, Birdcaged, Entire CB-X Series, Exo Belt, chastity belts, leather, latex, silicone, stainless steel, plastic, wood, iron, metal
Spreader bars, various bondage devices, rope, pink satin binders, mincing cuffs, silk scarves, cock pillory, toe and thumb restraints, high heel binders, locking shoes and boots, Irish 8 handcuffs
Corporal punishment implements from mild to severe, for all levels
Bondage furniture, spanking bench with removable locking stocks, leather sling suspended in metal frame, bondage saw horse, mechanical spanking bench, pillory, CBT chair, St Andrew's cross, TT chairs, wooden cage, metal cages, bondage table, gyno table, birthing chair, lacing board
Ice, clothespins, feathers, fur, tickle implements, sensory tools