Chicago Feminization Tour
INTRODUCTION: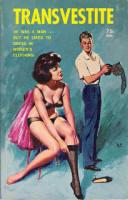 I make occasional tours throughout America. I realize not everyone has the luxury of time off and some cannot afford travel expenses, so I bring Sissyville to your major metropolitan area.
We can conduct our entire session in my upscale hotel suite, or you may opt for an outing. Perhaps, you would like to venture out to a beauty salon, fashion boutique, lingerie store, restaurant, nightclub, glory hole, adult club, or other venue.
GODDESS MADELINE AND SISSYVILLE COME TO YOU:
I bring everything needed to transform you into the gurl of your dreams, including shoes, wigs, jewelry, clothes, costumes (e.g. French maid, bride, cheerleader, nurse, sissy maid, etc.), silky soft panties, lingerie, bras, corsets, hip and butt pads, breast forms, leather, latex, pink satin, fur, makeup, corsets, handbags, et cetera.
I also pack bondage implements, corporal punishment tools, chastity devices, nipple clamps, CBT gear, enema equipment, and other fetish items for kinky gurls.
MAILING LIST:
To be discreetly notified two weeks prior to my visit to your area, simply add yourself to my tour mailing list for your city by completing this form.